B2B ROCKS
Discover the #1 SaaS Festival in Europe
2 days on all things #SaaS and #Growth

Safe outdoor festival-style event

1,500+ Growth leaders including SaaS founders, VCs & execs

10 Live simulcasts from entrepreneurs on 5 continents

100% Growth focus including 20 panels, 50 keynotes, 120 braindates

Startup contest in partnership with Montpellier Capital Risk

Evening Chill-Zone music stage and networking area

+ June 11th Bonus day combining fun & teambuilding - SOLD OUT!
Get the vision of notable speakers.
Discover our #Empowerment series on "How Tech and entrepreneurship can empower change?".
ABOUT THE CONFERENCE
A Global Conference Focusing on International SaaS Growth
The B2B Rocks Event is the culmination of our community's online activities and content. Why? Because the best conversations about SaaS and digital growth start with humans having a conversation.
B2B Rocks will bring together 1,500 entrepreneurs, investors, and executives for a three-day face-to-face conference giving internationally-focused SaaS leaders access to the people and ideas shaping our industry.
WHAT TO EXPECT?
50 keynotes
25 impactful minutes of growth strategies and tactics from successful entrepreneurs and business leaders.
20 panels
A 40-minute on-stage format where growth leaders transform today's challenges into tomorrow's opportunities.
100 investors
Meet investors and get a chance to develop your company with investment! We'll be expecting a lot of VC's including : AD'OCC RÉGION OCCITANIE, AL INVEST, AXELEO CAPITAL, BNP PARIBAS DEVELOPPEMENT, BOLDAVITA (BA), BREEGA, BUSINESS ANGEL, CREALIA OCCITANIE, CRÉDIT MUTUEL INNOVATION, DAWN CAPITAL, DEMETER IM, DIGITIZE2GROW, DUOPROSS MEDITECH, EIFFEL-IG, EIGHT ROADS, ELAIA PARTNERS, EURAZEO, FOODARA, GO CAPITAL, GP BULLHOUND, HV CAPITAL, HYPERGROWTH PARTNERS, INOVIA CAPITAL, INSPIRATION 4, INVESTIR&+, IRDI CAPITAL INVESTISSEMENT, IRIS CAPITAL, KIIBOARD, LRAUDIT, LTS INVESTMENTS, MBA, MELIES BUSINESS ANGELS, MOUSTIES INVEST, MOVE CAPITAL FUND I, NEWDEAL, NEWFUND, NOVA INVEST, OCSEED, OMNES CAPITAL, ONERAGTIME, PARTECH, PLEIADE VENTURE, RUNA CAPITAL, SE13 ADVISORS, SEED4SOFT, SERENA CAPITAL, SEVENTURE PARTNERS, SK INVEST, SOFILARO, SPRING INVEST, SUPER CAPITAL, UI INVESTISSEMENT, VENISE INVEST, VENTECH, VIOLA GROWTH, WESPRINT / XLR CAPITAL,
WISEED - EPARGNE OCCITANIE
Live simulcast with 5 continents
Our community is global so we've decided our event needs to be as well. Connect with SaaS Rocks Stars from Beijing, Sydney, San Francisco and more!
3 days of networking
The B2B Rocks event will be packed with 1500 SaaS and technology decision-makers and entrepreneurs so your next opportunity may just be a conversation away.
Side-events
The recipe? A good serving of fun mixed with a healthy dash of networking to help you make the most of your off-time. Check out the list of side-events here.
Impactful Festival
Making an impact is not just
talking about it
, it's also taking real actions! That's why we are committed to:
Limitating the impact of transportation: choice of local suppliers and renting local stage equipment,
Mastering of our waste: on-site sorting and recycling, including reuse of cigarette butts and transformation of bio-waste into compost;
Choosing a local and responsible catering: seasonal products, veggie options to lower the impact of meat, no single-use plastic;
Raising awareness of eco-gestures: to adopt the best practice on-site and take care of the beautiful natural setting of the Domaine de Biar!
Donating to associations contributing to a better world: we will support 1% For The Planet, to amplify our positive impact!
Our ambition: to go even further! We will continue our efforts to strengthen our eco-friendly approach and to keep reducing our carbon footprint in future editions.
Bonus Day - June 11th
Fancy a teambuilding time with your team while you're in the South of France? We've planned out a whole Bonus Day for you with yummy food & exciting activities! Have a look:
10am: start of the day
Brunch/Lunch at a restaurant on a private beach
Activities according to your mood: chilling out & sunbathing and/or giant paddleboarding on the Mediterranean Sea and/or wakeboard
4pm: official end of the day but you can stay and keep chilling out
Fun times ahead with your team in an exclusive setting!
VIDEO
Watch our previous Editions
TESTIMONIALS
What do our past attendees have to say?
CONFERENCE LOCATION
Held in a uniquely beautiful French estate
This year's B2B Rocks will be held at Domaine de Biar, a luxury estate just five minutes from Montpellier, because not only do we want to bring people together to have human conversations about all things digital, but we want to do it in a beautiful place.
Silver Partners
Bronze Partners
Ambassador partners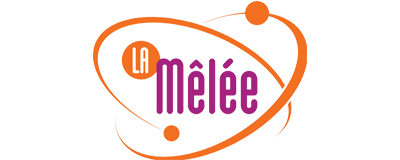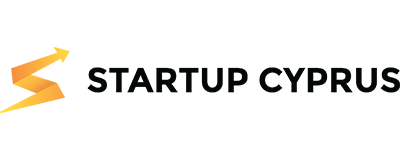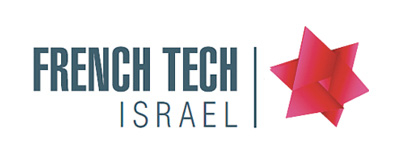 Partners we Love
EVENT FAQ
Frequently Asked Questions