Any question? Drop us an email at office@b2brocks.co
B2B Rocks - June 9 to 10, 2022 - Montpellier
Prepare your arrival at B2B Rocks
Note: no need to print your badge, we'll give it to you at checkin when you arrive!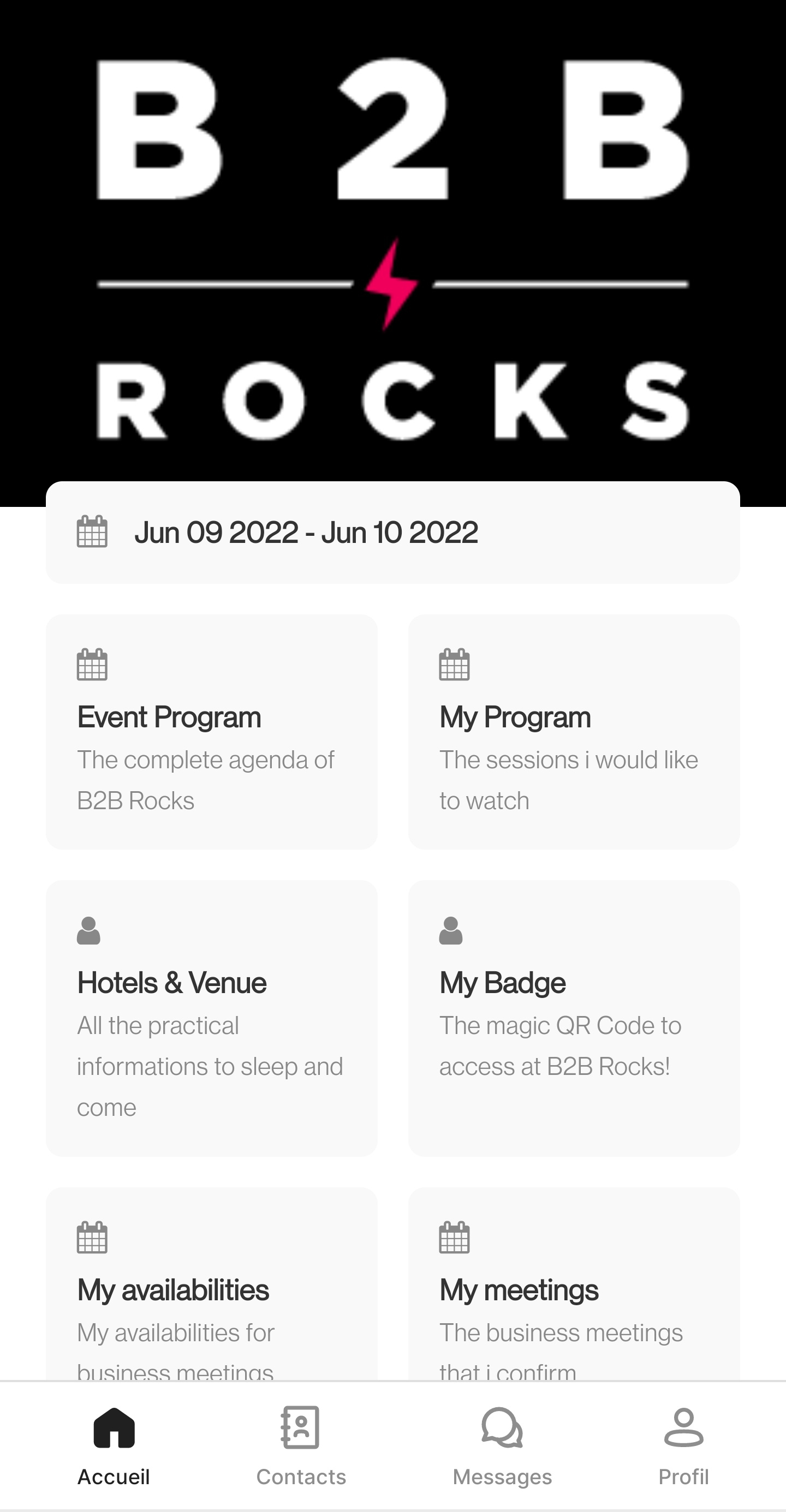 Download the event App!
B2B Rocks mobile App
1. Download the Eventmaker Companion App
2. Log in with your email address
3. Start using the App!
Prepare your stay: Have a look at Hotels and Taxis to come to the Event
Access your QR Code to sign in at the venue entrance
Check out B2B Rocks' program and book sessions you're interested in
Connect with the community to chat and book 1:1 meetings
What I need to know
Taxis, Uber : book it in advance
Check-in start at 7:30 am
Dress code: chill out! The event is festival-style in the Domaine de Biar meadow: no need for high heels, but don't forget your sunglasses and sunscreen!
Free cloakroom: we'll take care of your luggage - focus on networking & the conferences!
Hungry? Help yourself to one of the food trucks! Vegetarian & GF options available.
Smoking is authorized outside only. No smoking during conferences please! And your cigarette butts must be thrown in one of the dedicated bins to prevent fires and pollution.
Don't leave too soon! A closing party is waiting for you on June 10 at 6:30 p.m!